"Modern Farmer" covers Amanda Swinimer's seaweed book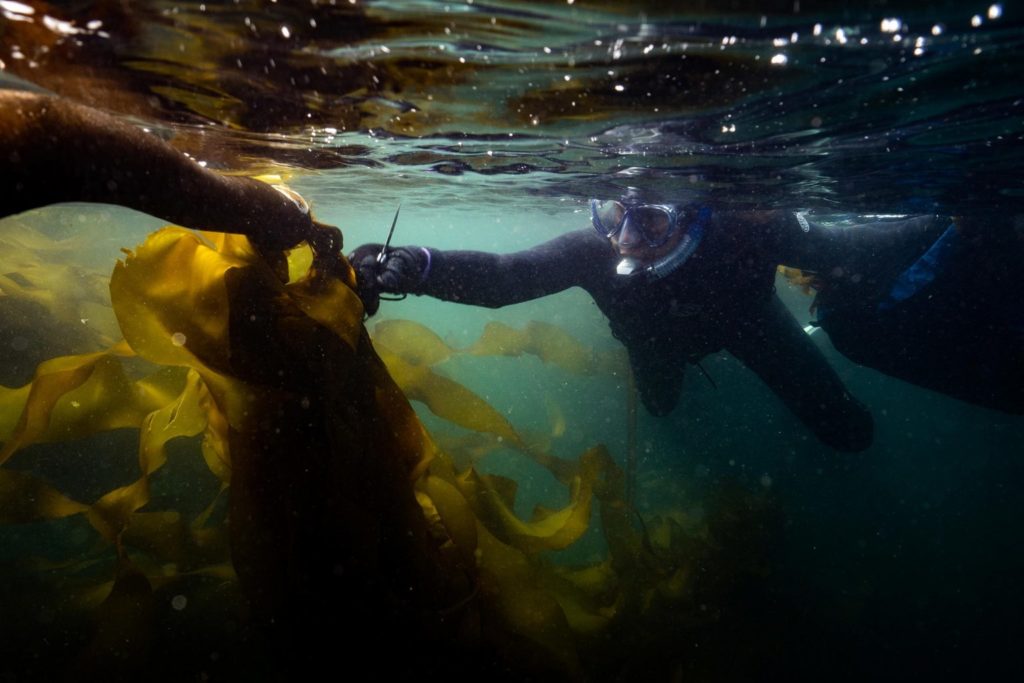 Modern Farmer "How to Harvest Seaweed Sustainably"
Last spring, Modern Farmer published an excerpt from Amanda Swinimer's book that talked about the best practices for wild harvesting seaweed. Amanda, a wild kelp harvester and member of Seaweed Commons, has been sustainably harvesting seaweeds for twenty years. This article offers her tips on harvesting seaweed with reciprocity, nourishing yourself while promoting the abundance and vitality of those slippery sea vegetables and the ecosystems they sustain.
"Practicing reciprocity is essential to sustainability. In healthy ecosystems, there is a balance of give and take among all of the living organisms. When you harvest seaweeds, you become a member of their ecosystem. What can you give back to an ecosystem after taking something, in order to restore balance? Giving back is personal and can be done in many ways. Taking action on local threats to the ecosystem where I harvest and global threats to the larger ocean ecosystem are ways in which I choose to give back."

Amanda Swinimer The Science and Spirit of Seaweeds
Seaweed Commons wants more folks to get out and explore the world of seaweeds. We believe that the more people know about the power of seaweed and how to care for it, the more widespread a concern for sustainable industry growth will be. We have a few harvest guides up here on the website, but this one is a gem to read - and includes a recipe for Wild Watercress, Kelp and Cauliflower Soup with Crispy Fermented Jerusalem Artichokes - so don't sleep on it!