4/28 Slow Fish Webinar on the AQUAA Act
In collaboration with One Fish Foundation, Slow Fish (of Slow Food USA) presented a virtual panel on the AQUAA Act that is pending approval in Congress. Among the panelists was Seaweed Commons' founder Severine Fleming.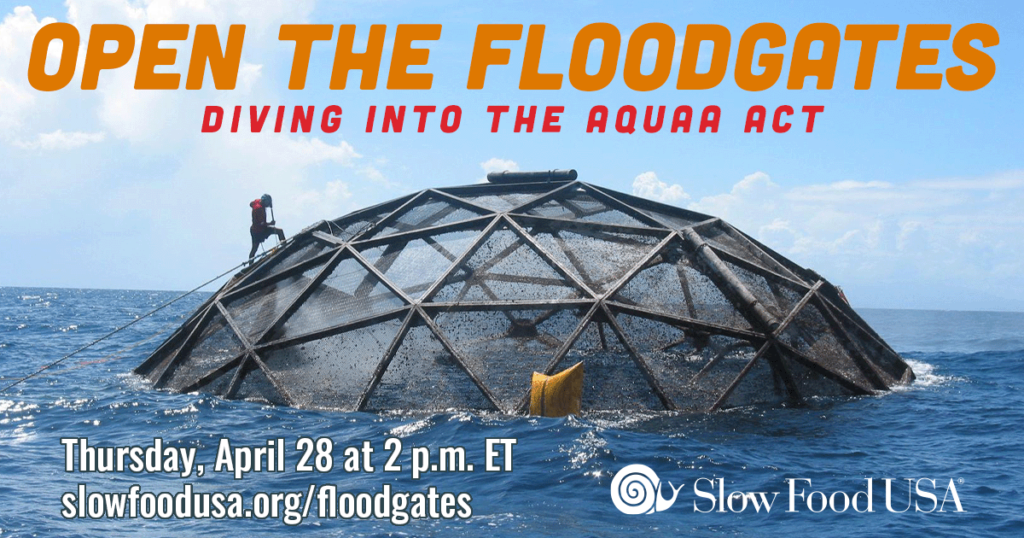 "Some of the biggest industrial seafood companies in the world claim the Advancing the Quality of American Aquaculture (AQUAA) Act would provide more "sustainable" domestic seafood to more Americans. Opponents argue that AQUAA would open federal waters to barely regulated massive salmon, seaweed, and other aquaculture farms that could create widespread ecological and socio-economic threats for coastal communities and beyond.
Co-produced by Slow Food USA Policy Committee and Slow Fish North America, this discussion will dive into what the AQUAA Act is, who its supporters and opponents are, and the overall impact this legislation would have on marine environments, domestic and local supply chains, and the decisions we make at seafood counters and restaurants. We'll hear a range of perspectives on the legislation, and we'll hear from community-based ocean farmers and local chefs who grow, sell, and serve responsibly harvested shellfish and kelp in their communities."
This event too place April 28th from 2 pm to 3:15 pm Eastern: WATCH THE RECORDING HERE