This page offers a lens into some of these North American, regional seascapes. We invite you to share your own or offer contributions to the seascapes below by emailing us at

[email protected]

. This can be in the form of photos, poems, essays or facts - which we would credit to you, with permission, as a member of our seaweed commons.
MAINE'S SEASCAPES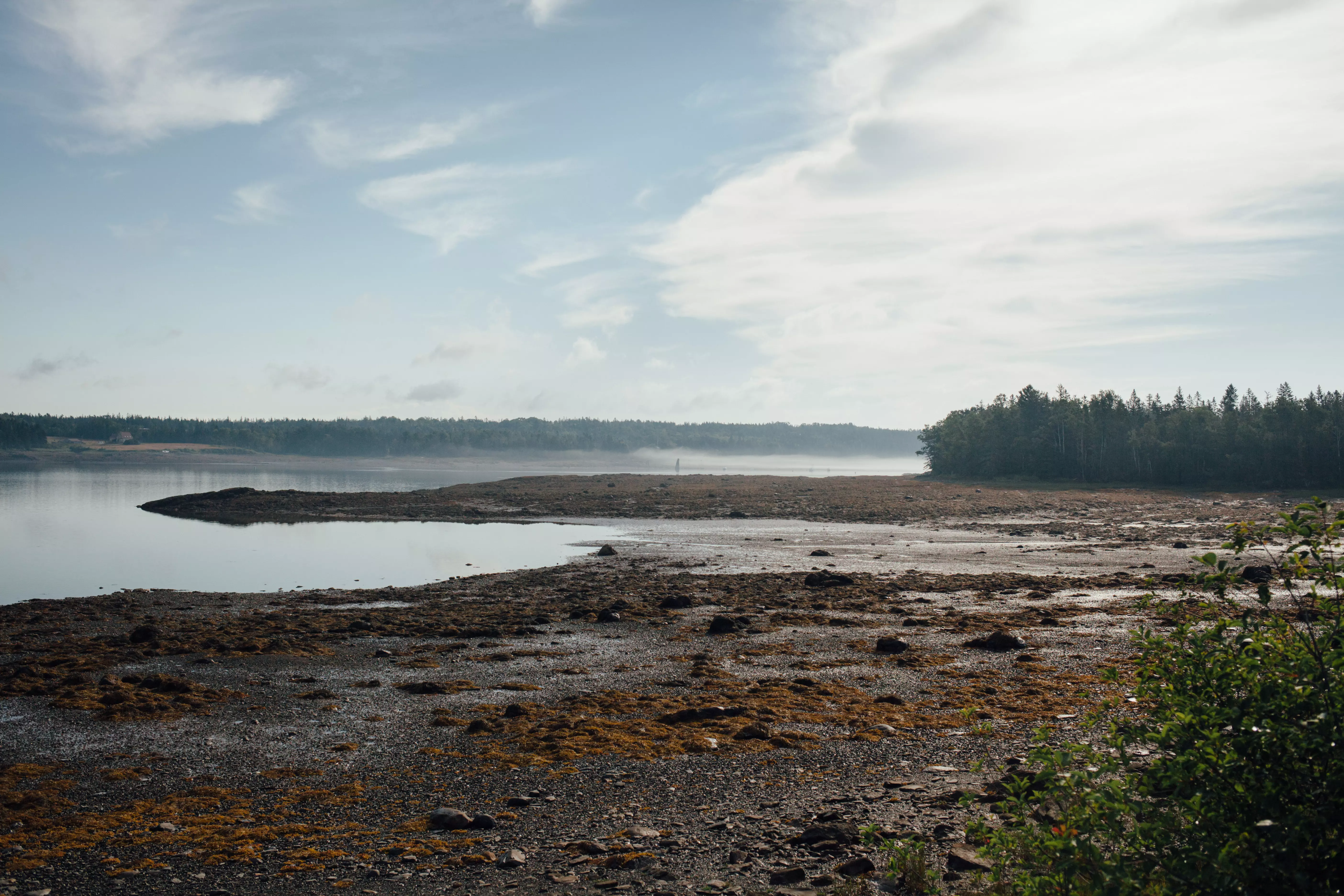 In the region comprising what we, today, call Maine, the Wabanaki people have managed, fished, farmed, and protected these lands and waters since time immemorial. Downeast Maine, home of Smithereen Farms (the farm of one of our founding Seaweed Commons harvesters), is Passamaquoddy territory, and their role in water management continues today through their
Passamaquoddy Fisheries Management Plan (2012)
, other
1998 Passamaquoddy Tribe Ordinances
Regulating Salt Water Fishing & Gathering, and the traditional knowledge Passamaquoddy aquaculturists bring to these waters.
Maine's history is rooted in its extensive coastline and the cold, clean water that defines the regions' seascape. This history means there is a strong community commitment to working waterfronts and access to urban centers and consumers familiar with seafood and, we believe, ready for a culture of edible seaweed.
Maine's seaweed harvesting community is mostly composed of two groups: The first is the edible harvesters, who forage diverse species in small boats for personal use and sale to the health food market. The second is commercial rockweed harvesters who harvest much larger quantities of the single species rockweed for sale to commercial processors in Canada and Maine. A $20 million per year industry, according to the Department of Marine Resources and Maine Sea Grant.
Our explicit goal is a Maine seaweed economy that exemplifies sustainable community-based resource management: a seaweed commons worthy of the name. Decisions we make in the coming years will shape Maine's seaweed economy for the next decades. As stakeholders in this marine economy, we hope that this site will inspire our readers to contribute to the work needed to ensure governance, policy and oversight appropriate to our coastline, culture and ecological constraints. We see this as the responsibility of belonging to the seaweed commons of the Gulf of Maine.
For more info about seaweed species in Maine, see:
Maine seaweed identification guide
For more Maine-based seaweed learning, visit:
Maine Seaweed Exchange
BRITISH COLUMBIA'S SEASCAPES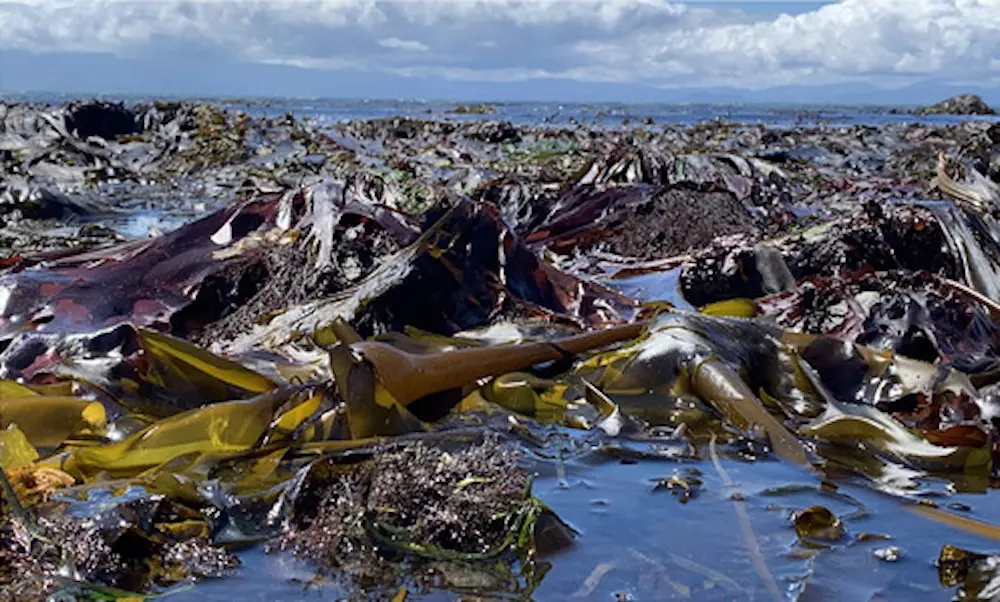 The waters off the west coast of B.C. Canada boast the highest seaweed diversity on the planet with an estimated 650 species, and the highest diversity of kelp with 30 defined species. Large intact swaths of kelp forests in this region remain healthy, unlike their counterparts in Northern and Central California where kelp forests, in particular bull kelp forests, have been decimated by the effects of the marine heatwave known as "the blob" and sea star wasting disease, and are further stressed by increasing sea surface temperatures.
Five out of the seven species of Pacific salmon inhabit these waters with nine thousand distinct populations, many of which are at risk. These waters are also home to the endangered southern resident killer whales (SRKW), who are dependent upon wild salmon for their survival.
In spite of the very fast growth of companies building large-scale seaweed aquaculture operations in B.C., there remain few regulations and very little oversight to protect these critical habitats. There are no regulations around farm size, native seed collection and responsibility for farm-related marine debris. The only regulations around farm location are related to navigational safety (through Transport Canada) and avoidance of eelgrass and rockfish habitats.
For more on BC seaweeds, read Seaweed Commons member, Amanda Swinimer's, book: