NEWS

Alaska Seaweed Start Up Training
Alaska Sea Grant hosted a two-hour introductory webinar, held February 2, 2021, as part of the 2021 Seaweed Farm Start-up Training Program for Alaska residents interested in starting their own seaweed farm in Alaska. The series was targeted towards commercial fishermen, Alaska Natives, and fishing communities.
A representative Alaska Fisheries Development Foundation (a non-profit representing harvesters, seafood processors, and the support sector business in Alaska) introduces the Alaska Mariculture Initiative as a partner in this training program.
"When we talk about mariculture, we mean [not finfish farming, but]enhancement, restoration, and farming of shellfish and seaweed."
This is followed by a "Seaweed Farming 101" introduction by the Alaska Sea Grant Hosts, and a great Q&A!
Slow Fish 2021 online panel recording
Seaweed Industry or Seaweed Commons Panel
Many moons ago, we posted about the Slow Fish 2021 conference hosted by Slow Food last July. Here's the recording of the "Seaweed Industry or Seaweed Commons" panel, moderated by Severine Von Tscharner Fleming and featuring our friend Amanda Swinimer from Dakini Tidal Wilds.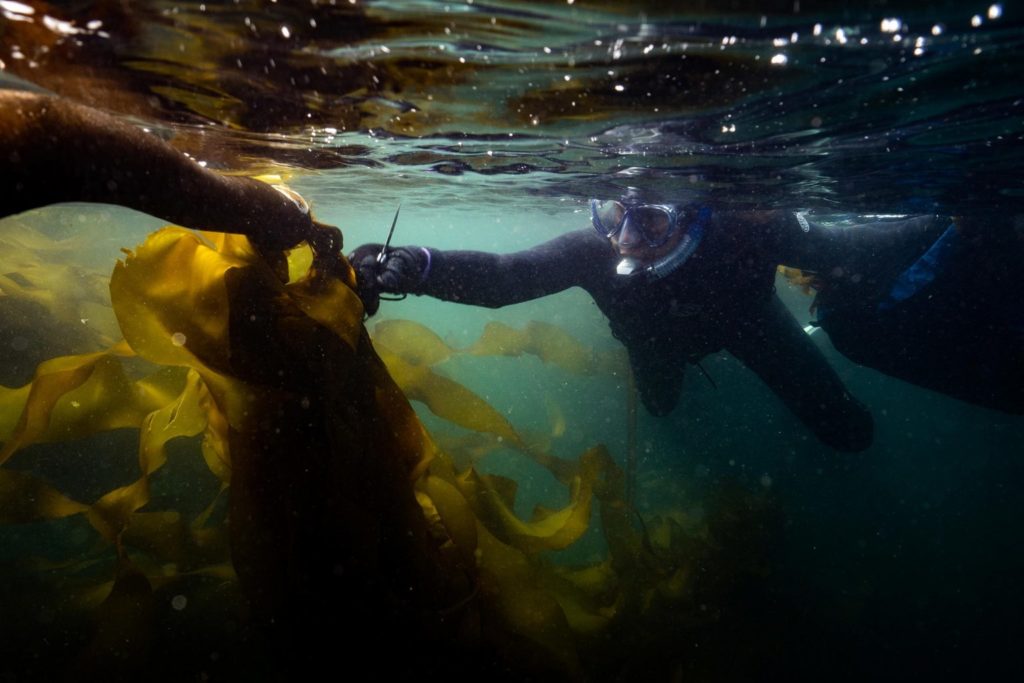 "As moderator Severine Von Tscharner Fleming summed up, in order to establish a seaweed commons and ensure that people take an interest in this crucial topic—and thus exert citizen pressure on authorities—it's vital to get as many people involved as possible, and as Nalani does, get people in the water. 'Because statistics can be confusing and scary but they're also easy to ignore. The important thing is for people to develop an emotional bond with marine ecosystems, to care for them.'"
As Amanda Swinimer summarized, 'The most important way we can ensure a respectful and ethical relationship with seaweed, like with any other natural thing, is to share our passion for it with other people, especially young people. That emotional connection is what inspires us to fiercely protect our planet. All life evolved from algae. If we can tap into this ancient connection, we can create a ripple effect and heal our relationship both with nature and each other.'"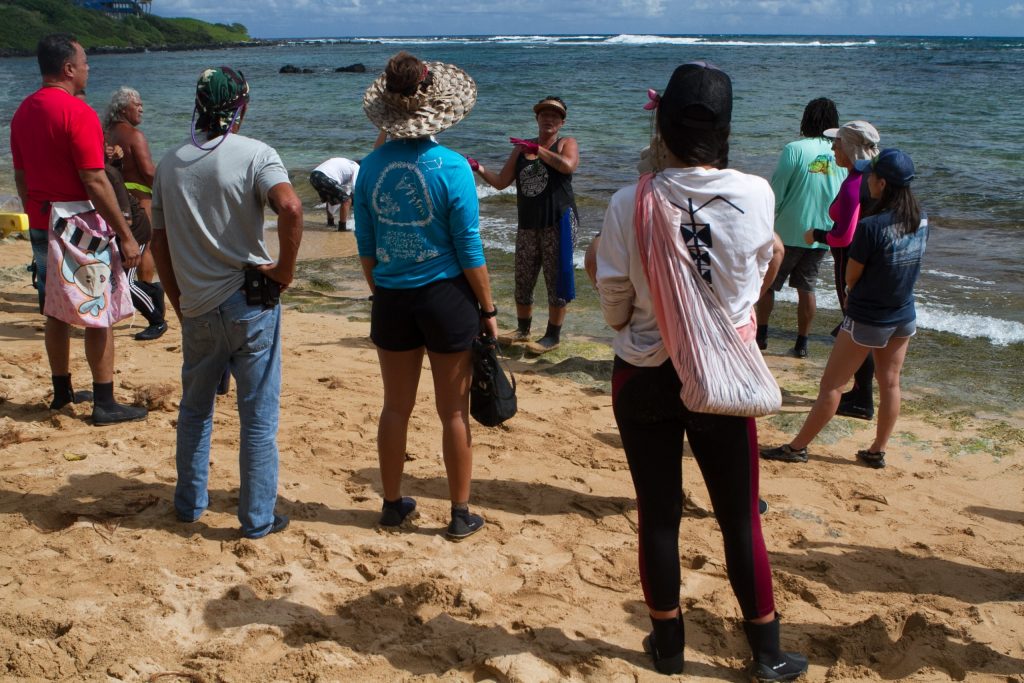 4/28 Slow Fish Webinar on the AQUAA Act
In collaboration with One Fish Foundation, Slow Fish (of Slow Food USA) presented a virtual panel on the AQUAA Act that is pending approval in Congress. Among the panelists was Seaweed Commons' founder Severine Fleming.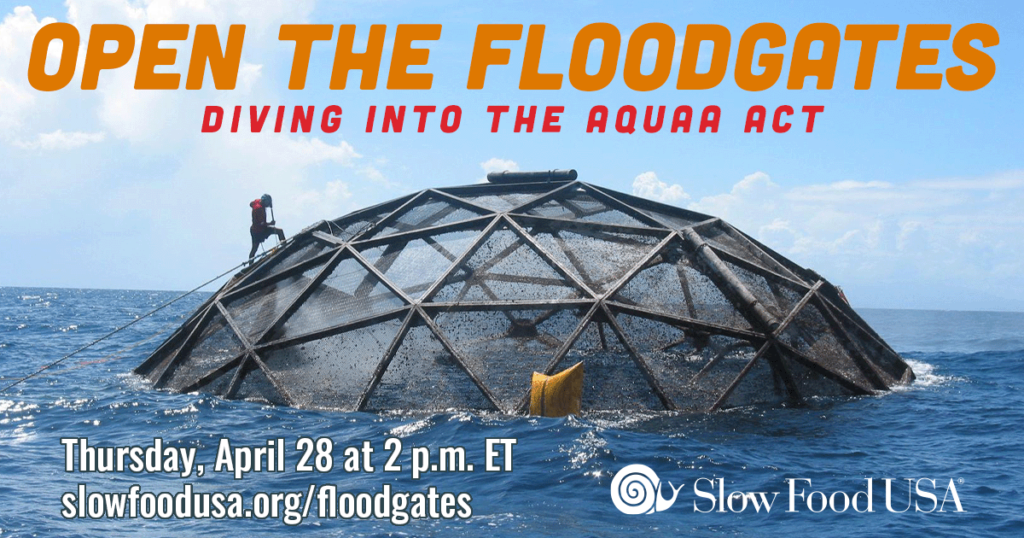 "Some of the biggest industrial seafood companies in the world claim the Advancing the Quality of American Aquaculture (AQUAA) Act would provide more "sustainable" domestic seafood to more Americans. Opponents argue that AQUAA would open federal waters to barely regulated massive salmon, seaweed, and other aquaculture farms that could create widespread ecological and socio-economic threats for coastal communities and beyond.
Co-produced by Slow Food USA Policy Committee and Slow Fish North America, this discussion will dive into what the AQUAA Act is, who its supporters and opponents are, and the overall impact this legislation would have on marine environments, domestic and local supply chains, and the decisions we make at seafood counters and restaurants. We'll hear a range of perspectives on the legislation, and we'll hear from community-based ocean farmers and local chefs who grow, sell, and serve responsibly harvested shellfish and kelp in their communities."
This event too place April 28th from 2 pm to 3:15 pm Eastern: WATCH THE RECORDING HERE
6/8 Local Catch Network hosts a "Meet and Greet" with the Seaweed Commons
As seaweed becomes an increasingly valuable resource for a wide variety of culinary, industrial, and cosmetic applications, its role in the public trust and the marine environment are emergent and subject to industrial exploitation. This webinar introduced the broader marine community of LCN into our conversation around localized, ecological seaweed systems and how we can be in collaboration with other seafood producers. Seaweed Commons' Severine Fleming, Amanda Swinimer, and Avery Resor spoke about changing seaweed economies, their role in the marine environment, and what collaboration with all kinds of seafood producers looks like.
This webinar focused on the themes of our 2022 Seaweed Commons Position Paper
Speakers include:
Severine Fleming - Smithereen Farms
Amanda Swinimer - Dakini Tidal Wilds
Avery Resor - Daybreak Seaweed
9/8 Seaweed Commons at Seagriculture USA
The SeAgriculture Conference, the 1st international seaweed conference in the US, is coming to Portland Sept. 7-8 and Seaweed Commons is presenting! Alongside other speakers focused on ecology and sustainability, Severine will be presenting on "A Right Sized Seaweed Economy" on the 8th.
Registration for 2022 Seagriculture USA is sold out, but you can join Seaweed Commons for drinks and conversation in Portland on Friday night - email theseaweedc[email protected] or [email protected] if you are interested!
Our friends at Focus Maine wanted to be sure Maine's seaweed sector gets the national and global attention it deserves. They compiled the Maine Seaweed Showcase, a summary of farmers, innovators, educators, researchers, and nonprofits working to create a resilient, thriving seaweed aquaculture industry in Maine. Led by @FocusMaine and co-created with submissions from 15+ leaders and entrepreneurs in Maine's blue economy, this publication features 35+ businesses, projects, programs, and initiatives across the state. You can read it here!
Seaweed Commons at 2023 Oxford Real Farming Conference
At the start of 2023, Seaweed Commons co-founders and collaborators Amanda Swinimer, Severine Von Tscharner Fleming, Darina Allen and Catherine St. German's were panelists for the Oxford Real Farming Conference's session: "Seaweed is Already Saving the World."
The Oxford Real Farming is conference is one of the largest sustainable farming and food systems conferences in the world. It brings together farmers, food activists, peasants, researchers and more to build a global community of knowledge-sharers. As part of Seaweed Common's 2023 "Farmers Advocating for Organic (FAFO)" grant from Organic Valley, this panel works towards spreading algal literacy amongst organic, terra-firma farmers who use seaweed as soil or livestock inputs - or who simply share our values of a regenerative, community-owned food system and can be come collaborators in our advocacy.
Watch the full session here.