Century-old maps are helping track B.C.'s kelp forests — and their discovery was kind of an accident
Using British admiralty charts from 1858-1956, research team has created digital map of coastal kelp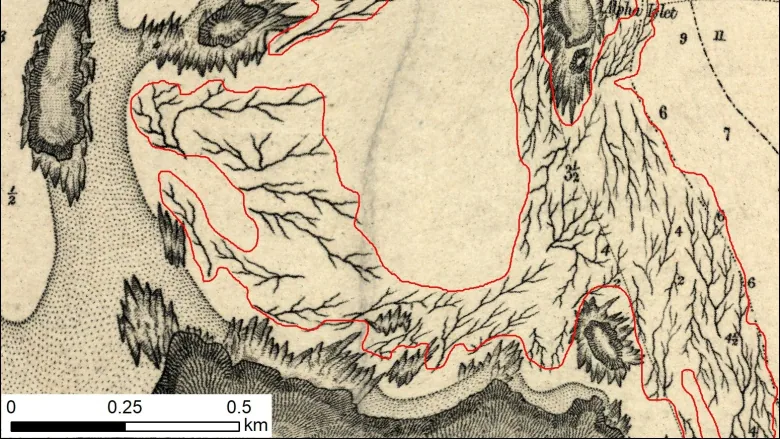 A serendipitous meeting between a professor and a colleague last year led to a treasure trove of historical maps that indicated kelp bed locations off British Columbia's coast, helping experts understand the changes in what are known as the "rainforests of the ocean."
Using those British admiralty charts from 1858 to 1956, Costa and her research team have now created the first historical digital map of B.C.'s coastal kelp forests.
They'll use the maps to further investigate the loss of the kelp beds in research supported by Fisheries and Oceans Canada, Canadian Hydrographic Service and the Pacific Salmon Foundation, she said.
"Kelp was considered a navigational hazard, so the British carefully annotated all kelp forests on their charts,'' Costa said. "And the historical charts increase our understanding of kelp distribution over time.''